Court Accessories for Professional Play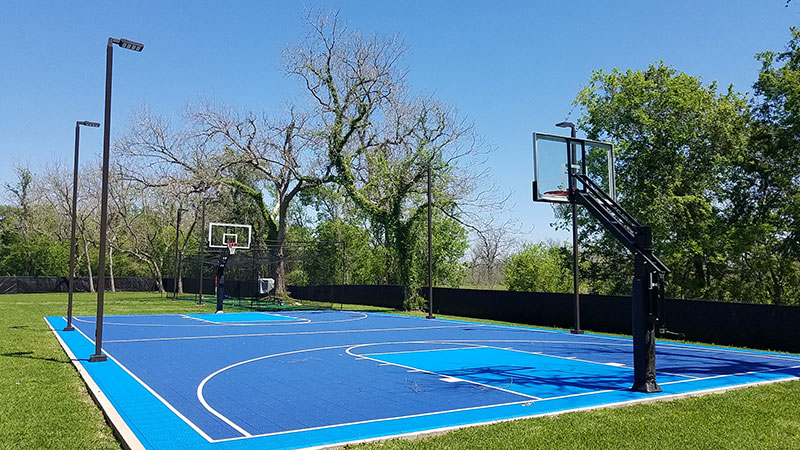 With a beautiful new outdoor court, professional-level court accessories are a must. Houston Basketball Courts can install lighting, fencing and many other game accessories for backyard basketball courts or commercial courts.
We offer several basketball goal systems, all of which are anchored and substantial enough to allow for a good dunk. They can be adjusted to place the goal from 5 feet for younger players to regulation height.
Get a tempered glass basketball goal system just like the pros use. The glass is similar to auto glass and holds up well over time, remaining crystal clear. It is also heavy enough to provide a solid, gym-like response during play.
For clients that opt for a multi-sport court, Houston Basketball Courts sells and installs in-ground pole and adjustable net kits for pickleball, badminton and volleyball. We even sell batting cages if baseball is your game.
Houston Basketball Courts can outfit a new outdoor court to provide the maximum fun—for players of all ages. Let us help you make the most of your new court.
Learn More about the Options.
Basketball Court Contractor Serving the Greater Houston Metro Area