Durable Indoor Gym Flooring Holds Up to Hard Play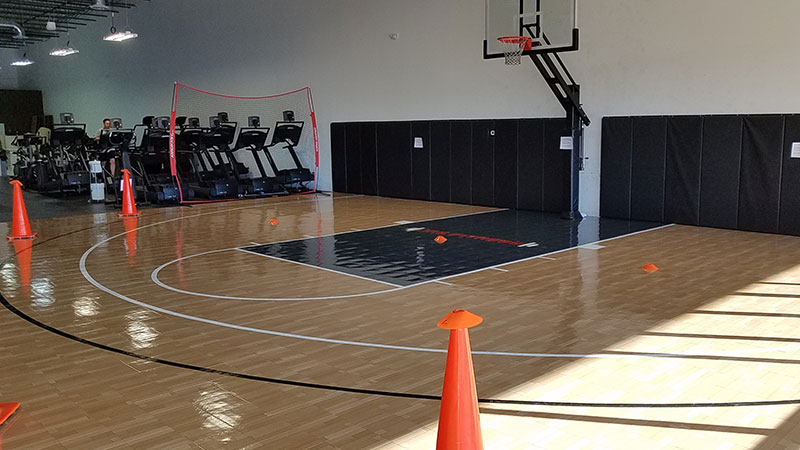 Indoor gym flooring from Houston Basketball Courts has been chosen by many schools, fitness centers, martial arts schools, and recreation centers. Homeowners find that our flexible, water-resistant flooring is perfect for home exercise and laundry rooms.
Our indoor gym flooring is available in a variety of colors. Or choose laminate flooring that mimics the beauty of traditional maple wood flooring.
This modular flooring has a hard-wearing finish and a high-density cushioning that makes it both durable and flexible enough to reduce fatigue and joint stress. It requires little maintenance and no refinishing. It is scuff and scratch resistant, and it can be installed quickly over existing floors.
We think this performance sport flooring is the most cost-effective, yet attractive, choice for many active indoor applications. Our premium modular sport flooring delivers:
Learn More about the Options.
Basketball Court Contractor Serving the Greater Houston Metro Area